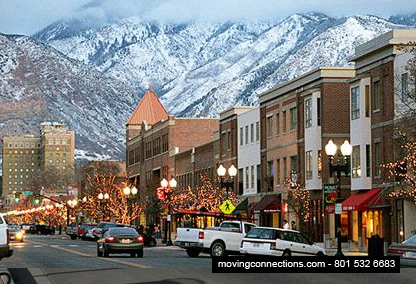 If you're looking for a Clearfield moving company that provides professional moving services without the outrageous price tag, check out Moving Connections.

Moving Connections is home grown, right here in Northern Utah. We've been in business for more than thirty years and we've learned a thing or two about providing top tier moving service to our clients along the Wasatch Front.

And although we're down to earth and so are our prices, we maintain a high level of professionalism in the moving industry. That's why we are federally licensed, bonded, and insured, with our own Motor Carrier number.

Moving Connections hires only the best. We hire only those moving team members who are experienced in the moving industry, so we maintain top flight professional moving crews.

We also provide a full range of related services, such as home staging and climate controlled storage areas, plus a host of other services.

We also have a very simple and straightforward pricing policy so that there's no sticker shock when you're handed a bill at the end of the move. All Moving Connections charges for is our crew's time plus non-reusable items, meaning boxes and tape. We don't even charge for stretch wrap, even though we use a lot of it. You just pay for time and boxes and tape. And that's fair and honest. Because Moving Connections doesn't have add-ons such as fuel surcharges, taxes, or charges for equipment or tool usage.
So give Moving Connections a call, or drop us an email and one of our customer service representatives will call you to answer your questions about your Clearfield relocation. In fact if you are on mobile phone click here to dial us directly.