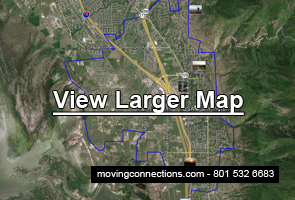 If you're considering a move, be it a business move or a residential move, then check out what we have to offer at Moving Connections.
Moving Connections is a full service professional moving company based in Northern Utah. We are federally licensed, bonded, and insured. We provide a wide range of services, including labor only service, staging services, handyman services, and storage services with both climate controlled as well as non-climate controlled storage areas.
Moving Connections also boasts the best moving teams in the business. So give us a call to find out more, or click on one of the tabs below to find out more about our budget minded Farmington "Labor Only" moves, or our full service "Residential Moves", or our carefully orchestrated "Office Moves".