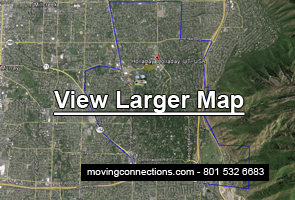 Moving Connections is your local Holladay mover with the best moving teams in the business. That's why we're a front runner for local moving services along the entire Wasatch Front.
If you're looking for an affordable yet professional mover, then Moving Connections is the company you should call. With a full complement of supporting services, such as home staging and climate controlled storage, and with the fact that Moving Connections is federally licensed, bonded, and insured, you know that we are professionals in business for real.
We're also sensitive to the prevailing economic conditions and the needs that some Utah families and individuals have to stretch their budgets. That's why Moving Connections offers a service for residential moves that can save you considerable money. It's called a "Labor Only Move".
So give us a call, or click on one of the buttons below for the type of move that interests you to find out more about our service.