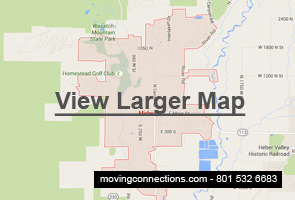 Moving Services: Why should you select Moving Connections?
Moving Connections understands that discriminating Utah residents want the most bang for their buck. You want a professional moving service at an affordable and fair rate. You also want someone who's covered and reputable.
Moving Connections offers all of these things and more.
That's because Moving Connections is federally licensed, bonded, and insured. We also hire only experienced moving professionals. And our rates are straightforward, clear, and competitive.
Moving Connections also has a number of ancillary services, such as home staging, climate controlled storage as well as regular storage areas, and even IR imaging to check for thermal leaks around your home (which we can fix, too).
So give us a call to find out how we can help you with your move or to ask any questions about it. Or you can email us. We'll be happy to give you a quick quote estimate, too.