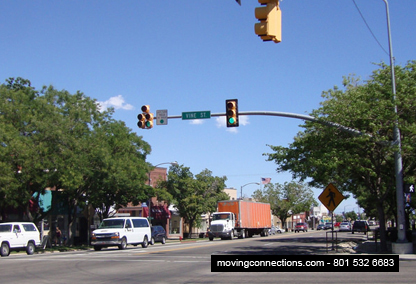 If you're looking for an affordable yet professional moving company, give Moving Connections a call.

Moving Connections has been moving families, businesses, and individuals along the Wasatch Front for more than thirty years. We are not part of some impersonal sprawling chain of national franchises, but a locally owned and operated business.

At the same time, Moving Connections is a professional moving service. We are federally licensed, bonded, and insured. And we also provide all the ancillary services you would expect from a professional moving company, such as home staging services and climate controlled storage space. So you know we're in business for real.

And if you're looking for a cost saving residential moving service, check out Moving Connections' Labor Only option. If you're a bit of a Do-It-Yourselfer, then you'll find yourself saving lots of dollars with the Labor Only plan.
So if you want a people-oriented moving company that will be attentive to your particular moving requirements, give Moving Connections a call or send us an email. One of our cheerful and helpful representatives will be happy to assist you with a free, instant estimate or answer any questions you might have about your Tooele relocation.